Volvo Car Brand Experience Center (Eng)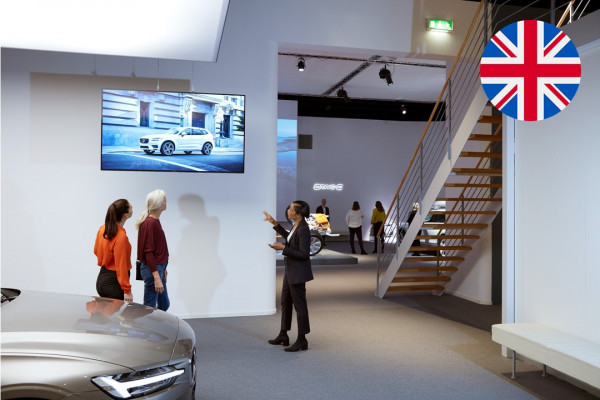 An experience around the Volvo brand - where we come from and where we are heading. How do we approach sustainability, continuously improve safety and innovate within the area of mobility? Come and find out on a guided, interactive tour.
1000 m2 of Volvo experiences
90 minutes around safety, design, sustainability and the future of mobility
Engaging guides and interactive installations
Important information

*Please note that you must be in place 30 minutes before the tour starts.

*Own car is required when booking the Brand Experience Center. After checking in at the reception at the Visitor Center, you drive your own car after the leading car into the area to reach the Brand Experience Center.

*Please provide your registration number upon check-in at the reception.

*If you book a ticket as an Volvo Cars employees, the ticket is individual and needs to be shown with your valid Volvo Cars ID to be free of charge.

*Please observe that current tours will have a smaller group of visitor (max 14 people) and that certain actions has been take in order of the ongoing Corona virus (COVID-19). More information comes upon arrival.

*If you experience flu-like symptoms (fever, cough, respiratory problems, etc.) Please follow The Swedish Public Health Agency's recommendations and stay at home.

*The age limit is 16 years
Further information
If you are curious about the Volvo brand, this activity is for you.
The Volvo Car Brand Experience Center offers an engaging tour of the history, present, and future of Volvo. A dedicated guide will lead you through the various stations of our exhibition area along with stories around our brand. You will get to experience Volvo in an interactive and fun way.
For a guided tour in Swedish - click here.
More offers from this partner